Granular Pigment Dispensers
IndusTec granular dispensing systems help easily automate your production facility for consistent batches and colors. Quality, accuracy, and ease of use are expected from concrete color metering systems. Whether you use granule or liquid pigments to feed single or multiple production lines, our color metering systems provide solutions that ensure precise metering for consistent concrete colors.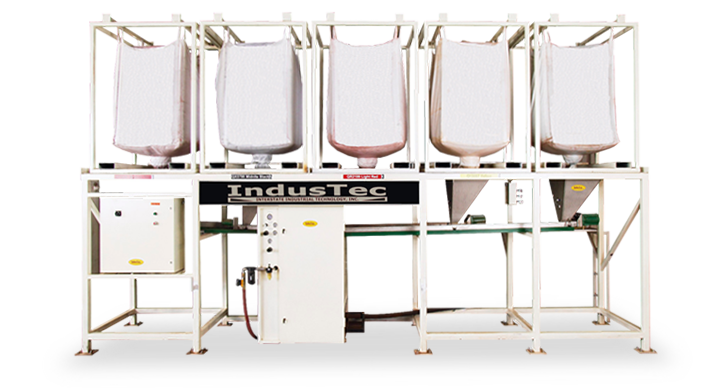 Granular Dispensing System, shown above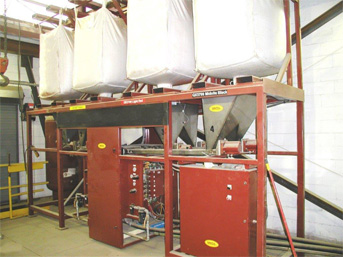 Four Color Dual Granular System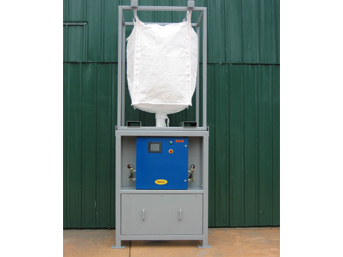 Single Color Granular System
What makes IndusTec granular pigment dispensers the best choice for your facility?
EZ to Install
Shipped fully-assembled, wired, and tested from our factory, the system requires only electrical, compressed air and discharge line hook up with minimal on-site assembly.
EZ to Operate
From initial setup and formula entry to automatic run during production, the touch screen operator interface has been programmed to make it easy for your production personnel to use the system and monitor its performance during production.
EZ to Maintain
Downtime is very expensive so our system is designed to require a minimal amount of maintenance. When it is required, our design makes it as easy as possible to perform. If an emergency should occur, we stock a full line of replacement parts, most that are available for delivery next day.
EZ to Customize
Our standard dispenser, available in several configurations, will adequately meet the requirements of even the most unique applications. If not, we are able to modify our system to meet your specific needs.